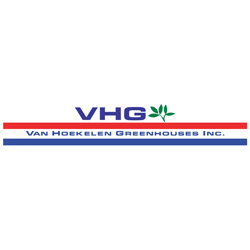 Class A CDL Over the Road (OTR) Driver
Sorry, this job has expired.
Hazleton, PA
Are you looking for a medium-sized company with a highly attractive pay structure that offers great benefits, great equipment, and is really committed to treating each employee as a valuable team member? If so, VHG wants you!

We're now hiring Class A CDL Over the Road (OTR) Drivers based in Northeast Pennsylvania to cover national routes from our corporate distribution facility located in McAdoo PA.

Average starting pay is $70,000/year.

Our Premier Employment Package includes:
• Well-maintained 2018 Freightliners & Reefer Trailers.
• Pet & Passenger Rider Program.
• Great benefits, including: 87% Company PAID health insurance plan, Vision, Dental, Short- and Long-Term Disability, AD&D Insurance, Life Insurance, 401(k), PTO, paid holidays, and vacations.
• Annual performance reviews for potential growth opportunities.
• Weekly direct deposit and company payroll card option.


YOU will receive:
• Guaranteed 8 hours paid per day while on the road.
• Paid detention time.
• Paid Pre-trip, Post-Trip, and Paperwork Completion
• Paid breaks- 30 minutes per day.
• 24-Hour Emergency Contacts and Road Service.
• Company-provided cell phone and tablet.
• Electronic Logs.
• Access to our 4 bedroom driver house, located next to our home office, to relax, shower, wash laundry, cook, and sleep.
• Petty cash for company expenses and fuel card.
​• Quarterly Safety & Mileage Bonus.
​• Year-round Steady Employment.

• Minimum 1 year OTR experience.
• Valid Class A CDL
• No more than 3 moving violations and/or accidents within last 3 years, and no more than 2 moving violations and/or accidents within the last year.
• Must pass Background Check.
• Must be able to load/unload trailer (up to 40lbs)

About us:
We are a wholesale manufacturer of plants, and deliver to customers nationwide. Family owned and operated, we have been in business for 30 years. We are committed to providing our drivers with a successful, rewarding career. If you are looking for a medium-sized company with a highly competitive pay structure, great benefits, and great equipment then give us a call or send us a note here!

Click "Apply now" and attach a current resume or summary of your experience for immediate consideration and to connect with our recruiter to learn more about what makes us unique!

We are an Equal Opportunity Employer.

8664